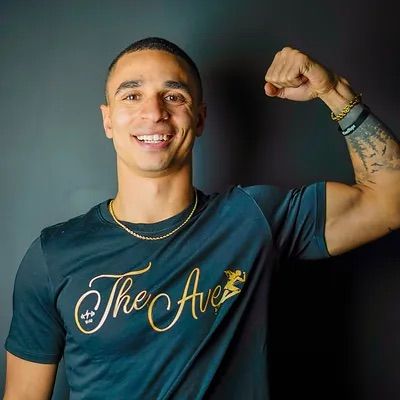 Austin Longi
Performance Trainer
Austin Longi grew up in Stamford, Connecticut. He attended Greenwich High School where he was named All-Conference and All-State in Football and Track.​
He went on to play Division 1 football at Fordham University where he was a 4 year starter at Wide Receiver. While at Fordham, Austin was named First-Team All Patriot League in both his junior and senior seasons. Austin finished his career 5th in school history for receiving touchdowns and yards and 3rd in receptions.
After graduating from Fordham with a major in economics, Austin joined Neuberger Berman, a wealth management firm where he is currently employed.
Austin is a certified Personal Trainer with experience in nutrition, lifting, fitness, speed and agility. He has a passion of getting the best out of all of his athletes by understanding them individually and holding them accountable no matter the circumstances. Austin is on a mission of developing young athletes by training 1:1, in small groups, or through coaching youth football as he has coaches both the North Mianus Bulldogs and Putnam Generals.
Austin lives in Stamford with his dog, Otis.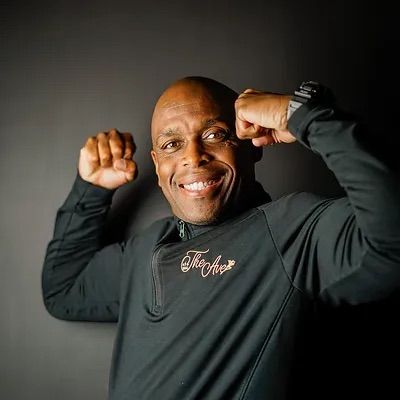 Rodney Joyner
Performance Trainer
Rodney is from Norwalk, CT. He loves working with clients of all levels and watching them achieve their goals. Failure is his motivation. When not at The Ave, you can find Rodney coaching football, golfing, or at a vineyard. If Rodney could live anywhere, it would be San Diego. His hero is Kobe Bryant because of his mamba mentality and he's a #girldad. Rodney's favorite sport to watch is football. His proudest accomplishment is his daughter Maya.
Fun Fact: Rodney hates full garbage cans.
Favorite Sports Team: Dallas Cowboys
Go-To Karaoke Song: Return of the Mack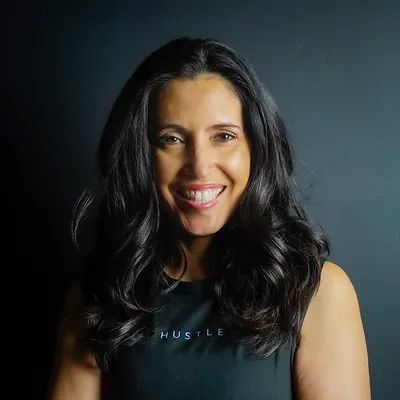 Jess Munier
Dance Instructor, Personal Trainer, Health Coach
Born and raised in New York, Jessica is an enthusiast for all things related to health, fitness, and dance.
Jessica has been passionate about making fitness fun since 2013. She earned her certification as a Personal Trainer and Health Coach from the American Council on Exercise, along with her license as a Zumba and Dance Fitness Instructor.
Jessica believes optimal health is achievable for everyBODY on their terms. She loves nothing more than helping people transform their minds and bodies so her clients can live life feeling their best. Through education, motivation, and connection to her clients, she's ready to make a lasting impact on our community.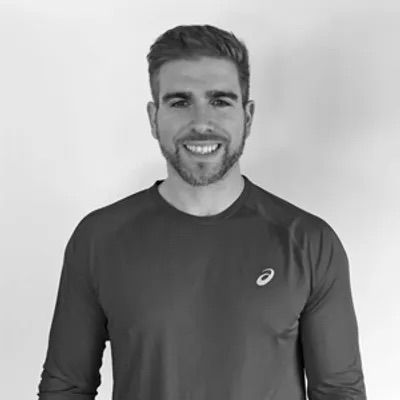 George Kalias
Boxing & Personal Trainer - ACSM Certification & Adult CPR/AED
George was born and raised in Stamford, CT. and holds a degree in Communications from Boston College where he graduated in 1997. He began his career in Graphic Design but later found his calling in the world of Health and Fitness. His passion for exercise led him to become certified in personal training from the American College of Sports Medicine (ACSM). In addition, he holds a certification in Integrated Stretching from Annette Lang Education systems and is a certified Strength & Conditioning Coach through AAA/ISMA. He has been involved in athletics since the age of nine, playing basketball at Trinity Catholic H.S. and more recently as boys & girls Volleyball coach at Westhill H.S. When he's not spending quality time in the gym, George enjoys playing golf, football and volleyball.
George has worked as a personal trainer and Fitness Coach at Chelsea Piers of Stamford and The Italian Center of Stamford. His industry experience includes sports performance enhancement, weight training, stretching and boxing. By utilizing proven techniques in metabolic conditioning, functional strength, and cardiovascular training, he is able to maximize your potential in power, mobility, and endurance. His mission is to discover the health & fitness regimen that each individual can find engaging and rewarding for the long term. Whether you are training for competition, specific goals—or just a healthier lifestyle, he can get you on the right track.
Specializations: Cardio Boxing & conditioning, resistance training, stretching, strength development, sports performance and weight management.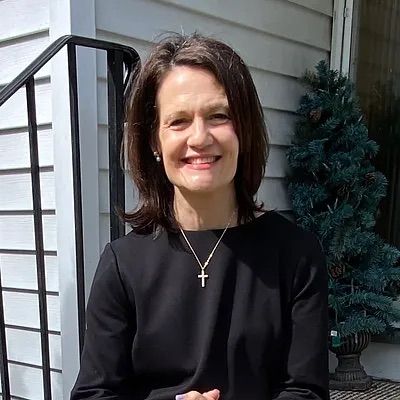 Lynn Rule
Strength Trainer
Lynn grew up in RI and moved to NY through a promotion with the former Dean Witter. She and her husband moved to Stamford to raise their family.
After her children graduated from high school, Lynn decided to take her passion for dance as an opportunity to focus on a new career and became a certified Zumba instructor and Group Fitness Instructor. In her part time position with the state's special education parent training information center, Lynn helps families advocate for their children to be as successful as they can be.
This translates to her fitness message as well. She believes that everyone can accomplish their goals regardless of age or ability. Her mantra is "age is a number not an excuse".
She is an avid sports fan, especially the NY Yankees, but also enjoys the predictable Hallmark movies.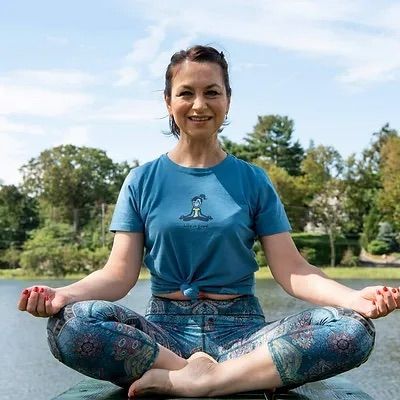 Katty Ianca
Yoga Instructor
Katty is certified in Power Yoga. The core principal of Power Yoga is:
Whatever you do on the mat should help you with everything you do off the mat.
Katty's yoga practice started when she began experiencing pain in her lower back, pain being her motivation to make a change in her life.
Little did she know 13 years ago that Yoga, a practice she knew nothing of, was going to change the rest of her life; constantly learning and evolving.
Guided by The Yoga Principals, The Yamas and Niyamas, living the yoga on and off the mat, her passion for yoga has chiseled her into a dedicated student/teacher and she's committed to Give Back and Inspire.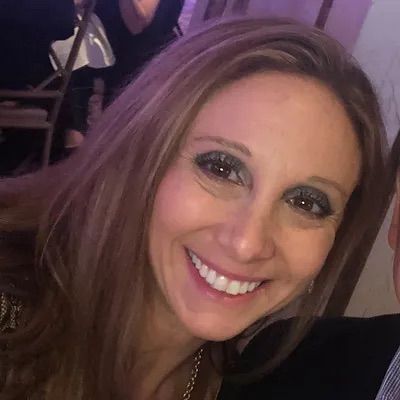 Danielle Polizzi
Office Assistant
As the proud parent of Austin Longi, Danielle will be spending some time supporting The Ave wellness team with office and administrative duties.
Danielle works part time as a school social worker at Julian Curtiss Elementary School. Before transferring to Julian Curtiss this year, she dedicated the past 17 years as a school social worker at Greenwich High School.
Danielle lives in Stamford with her husband, Steve, and her two younger children, Emma (11th/GHS) and Kyle (6th/WMS).
Danielle has a passion for tennis, and enjoys cooking, traveling and wine.
In addition to being a passionate cheerleader on the sidelines of her kids' athletic endeavors, Danielle is a master leader and organizer. Danielle has managed several youth soccer teams, served on the Board of Stamford Youth Football, and is the current secretary of the Board of GYFL Bulldogs Football. She also plays on and captains several adult USTA tennis teams.
Favorite Workout: tennis, Zumba, kickboxing
Fave Artist: Bon Jovi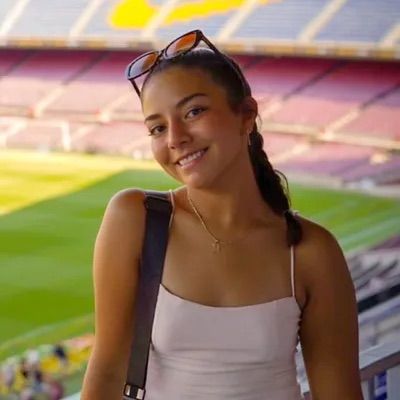 Natalie Pesantez
Marketing and Content Creation
Natalie was born and raised in Stamford CT where she went to Stamford High where she was a stellar student athlete, participating in both Ice Skating and Lacrosse. After graduating from Central Connecticut State University, Nat decided to pursue a career in social media and marketing, utilizing her photography and editing skills to build a successful career.